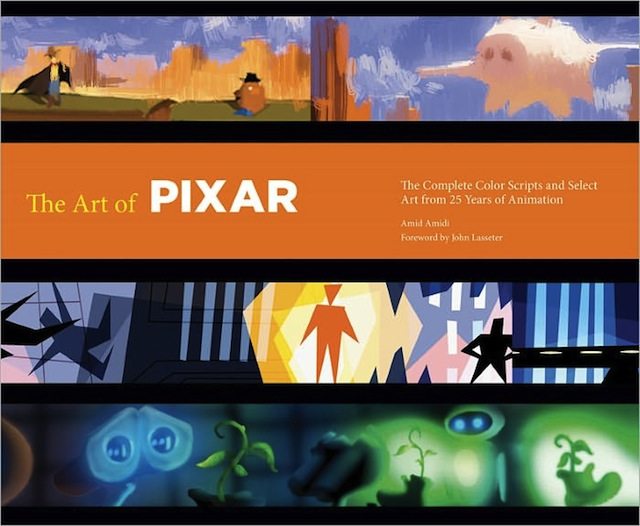 Anyone who doesn't love Pixar movies is either blind or irrevocably bitter. The stories, the humor, the emotion, the animation… I have been thoroughly charmed by every Pixar film I've ever seen (though I thought Cars was an anomalous misfire). My personal favorites are Toy Story (all of them), Finding Nemo, The Incredibles, Ratatouille, Up and Wall-E.
Beyond the astounding technical achievement and gold standard of animation for which Pixar has become so well known, the movies excel on the tried and true component of a truly good movie: story. In fact, the story is so good in them that the animation almost seems incidental.
As for the art of the films and those of us who love it…
Chronicle Books has released what looks to be a terrific gift for the Pixar fan – the definitive celebration of Pixar's signature over the last twenty five years. The book is titled The Art of Pixar: The Complete Color Scripts and Select Art from 25 Years of Animation by Amid Amidi. This beautiful looking collector's item of a coffee table book comes in at 320 pages and goes for $42.50 at Barnes & Noble.
Beautiful book and glorious subject matter. Go for it.
Links:
Get it at Barnes & Noble
Get it from the publisher (Chronicle Books)