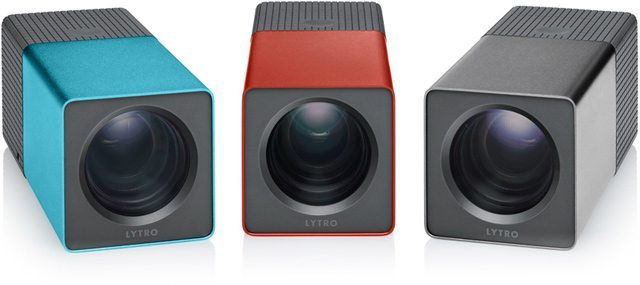 Ordinarily, you cannot adjust the focus of a picture after it's taken. Now you can. While a traditional camera grabs a single plane of light, the Lytro captures complete light field data with a single click and no shutter delay. Since Lytro captures all the color, density and direction of the light, the resulting native 3-D image can be refocused after the fact.
The square photos taken by the Lytro are small compared to more serious point-and-shoot cameras, and can easily be emailed and shared. To be clear, this is not a serious photography camera. This is a camera designed for simple point-and-shoot fun and easy sharing. That said, it looks like a blast.
This pocket-sized gizmo weighs less than half a pound and measures 1.61 inches in height and width and 4.41 inches long. The body is made of aluminum and silicone rubber. In addition to the camera itself, the box includes a lens cap, a cleaner cloth, a wrist strap and a micro-USB cable (3.28 feet long).
Lytro comes in three variations: Red Hot (16 GB, 750 image capacity) for $499; Graphite and Electric Blue (both with 8 GB, 350 image capacity) for $399.
Though available for purchase now, the Lytro starts shipping after the holidays (early 2012).
Links:
Lytro