Razors, bow ties and good tailors apparently took a vacation last week, attracting what looked like a small convention of scruffy, well-pressed Tarantino gangsters and pallbearers at this year's Golden Globes. After enchanting Matt Lauer and then taking Amtrak to Washington, D.C., the Brooklyn hipster caught the red eye to LAX and invaded Hollywood. I just hope the Beverly Hilton Hotel stocked enough craft beer to go with those beards, bro.
I'm particularly hard on this crowd not just because they are among the highest paid and most adored people on the planet, but between the dollars, the stylists and the access, movie stars have the fewest reasons to fuck up the simple rules of one of the most established traditions in men's wear history. There can be exceptions with known outsized personas and rock stars like U2, but one must be mindful that there is a huge difference between the rock star fantasy and actually being a rock star (and the license that comes with it).
Let's review some black tie basics…
For the jacket, stick with peak lapel or a shawl collar. Notch lapels are a business suit cop-out, and truly lazy black tie. A well-tailored jacket should be snug in the shoulders, cinched at the waist and tailored at the sleeve to reveal 1/4 to 1/2 inch of shirt cuff. With this type of dinner jacket, a standard collar is preferred over the wing collar (unless you're working as a magician or Chippendale's dancer). The width of the bow tie should share a nice balance with the width of the shirt collar and the width of the jacket lapels. It's the Golden Globes, kids – a black tie event. Tuxedos are for celebrating. Wear a good dinner jacket, tie a real bow tie and celebrate.
And at black tie red carpet events, it never ceases to amaze me that the length of pants can be so far off. I'm starting to think that men wear their pants too high in front of the tailor, then relax the pants down to their actual waist on the day, yielding pants that look too long. To review: the length of the pants should merely kiss the top of the shoe, not gang rape it.
And so… For this year's best-dressed man, there are two words: Chris Pine.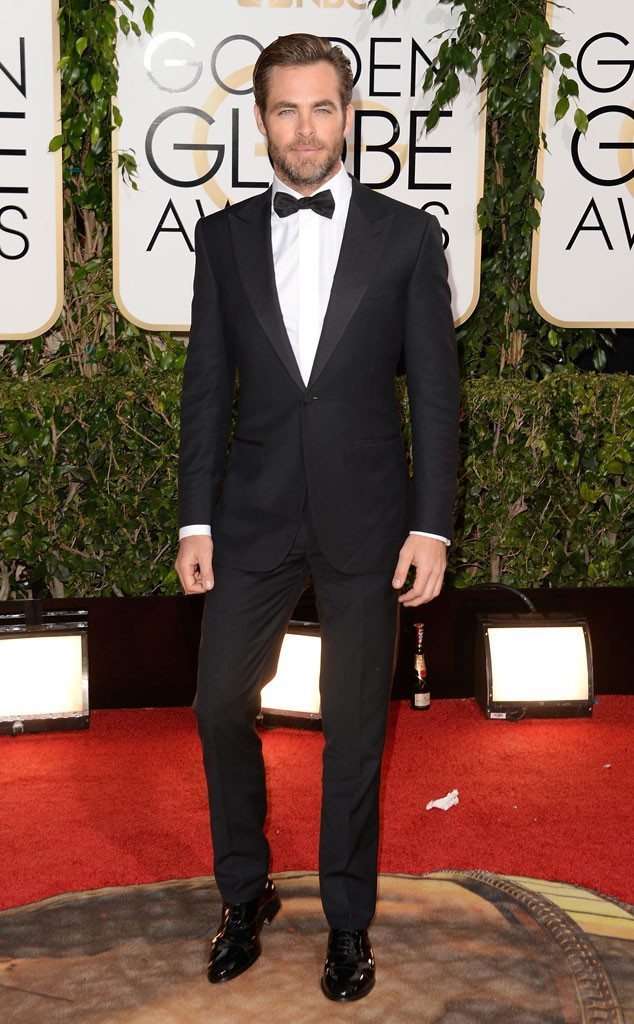 Runners-up…
I want to give a special acknowledgment to Miss Diane Keaton, who clearly has a great relationship with a skilled tailor who knows how to flatter her form exquisitely…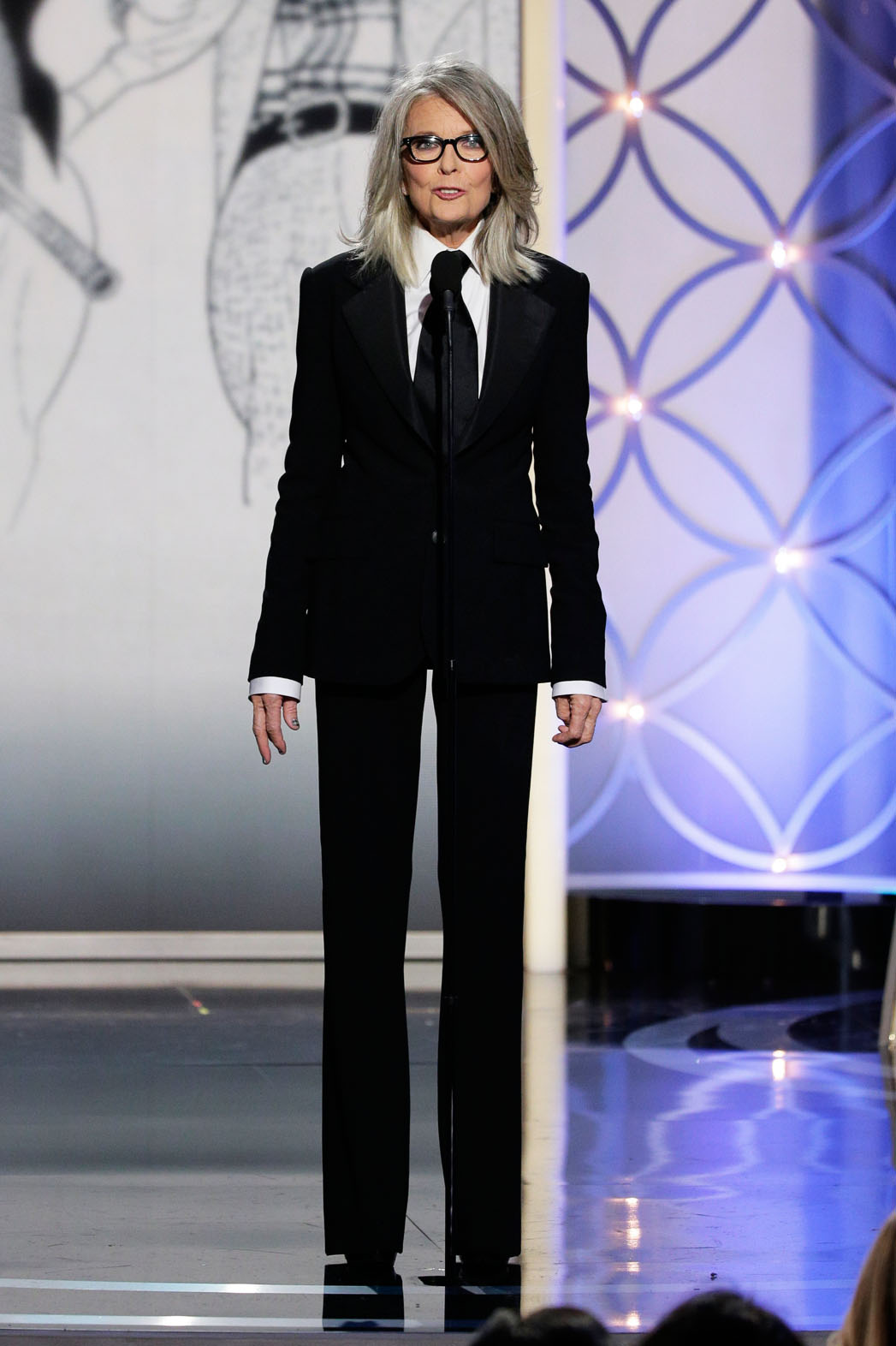 Let's see how we do at the Oscars.